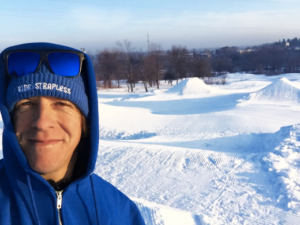 About Team Planet
The Planet team is led by owner and founder Ryan Neptune. It all started with his life-long passion for snowboarding, combined with the goal to create and ride the best jumps and half-pipes in the world. From the day he began snowboarding in 1984, whenever there was snow, Ryan could be found riding, building jumps, making half-pipes, and racing. During high school Neptune began creating snow tools to perfect his jumps and half-pipes in a way no other tool on the market could. Once the word got out about his snow rakes and shovels, mountain resorts began placing their orders.
Contact Us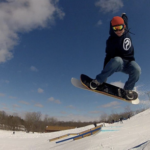 Once Ryan Neptune began racing Boarder Cross professionally, he designed the BXT Gate; a racing gate that redefined Boarder-Cross racing by providing a safer and more precise start. Planet Snow Tools eventually grew to include an assortment of custom rail slides, picnic tables, fun boxes, mountain resort tools, and much more.
Today, Planet designs, constructs, and supplies all equipment for their partner company Gateway Parks as well as major snowboarding venues and terrain parks worldwide. All of Planet's products are designed and manufactured in Boise, Idaho by the Planet Built team.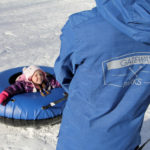 In 2011, Ryan Neptune created Gateway Parks, a resort-style tubing hill and terrain park in Eagle, Idaho. Neptune's goals were two-fold: introduce snow sports to kids of all ages in an affordable, fun, and friendly way and at the same time offer avid snowboarders and skiiers the opportunity to ride where they reside. Gateway is a community-oriented company that gives back to the local communities. A portion of each Gateway Park's revenue is returned to the community to further strengthen the local recreational programs. In addition, Gateway partners with community organizations that share the common goal of making snow sports accessible to kids from all socioeconomic backgrounds. Today Gateway Parks continues to grow and introduce snow sports into the lives of children across the state.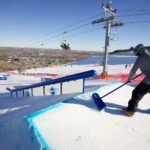 Ryan Neptune's love and passion can be seen by anyone who has the pleasure of meeting him and is visible in every project he completes. Neptune is a creator of the impossible, and makes dreams come true for people all over the world. Serving the community, and caring for his family and friends is what brings him the most joy. Whether it is volunteering his time and skills to charities, creating new opportunities for young kids to experience the joys of being outdoors, supporting his employees, or caring for his wife and two children, Neptune puts love and care into every second of it.